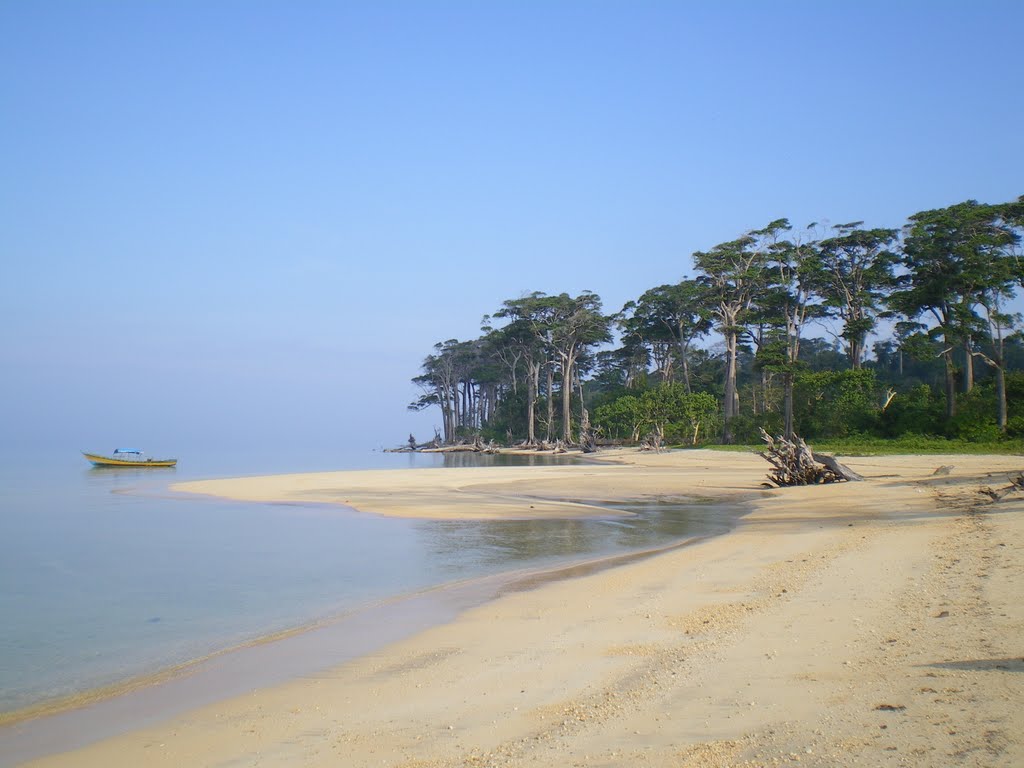 Pirwadi Beach – Maharashtra
"I am ready to share the responsibility of Pirwadi Beach through the MLA funding" stated a local Shiv Sena MLA Manohar Bhoir in relation to the renovation of the picturesque Pirwadi Beach located in Maharashtra. This beautiful beach is located in a hamlet called Uran in the Raigad district. Apart from its scenic beauty this beach is also known for an environment filled with tranquillity. Furthermore, this beach also provides for magnificent views of the "setting sun". In addition, there are number of temples that are situated around this serene beach.
How to reach the Pirwadi Beach
By train:
The nearest railway station to this beach is located in Panvel at a distance of 33 km. The Panvel Railway Station is well connected to major railway stations in the country such as New Delhi, Trivandrum etc.
By road:
If you intend to drive to this beach the ideal starting points would be Pune, Mumbai, Navi Mumbai, and Kalyan.
Via Pune:
There is one route from Pune to this beach, and they are via Mumbai-Bangalore Highway/Mumbai-Pune Highway/Mumbai-Pune Expressway.
      2. Via Mumbai:
There are three routes from Mumbai to this beach, and they are via NH-348A, via Mumbai Highway/Mumbai Bangalore Highway/Mumbai Pune Highway/Sion-Panvel Expressway and NH-348 and via Eastern Expressway.
      3. Via Navi Mumbai:
There are two routes from Navi Mumbai to this beach, and they are via NH-348A and Uran-Panvel Road and via NH-348.
      4. Via Kalyan:
There are three routes from Kalyan to this beach, and they are via NH-348A, via NH-48 and NH-348, and via NH-348.
By air:
The nearest airport is located in the suburb called Ville Parle. The ChhatrapatiShivaji International Airport is connected to major cities in the country as well as to international destinations.
Climate and the best time to visit the Pirwadi Beach
Th summer season at this beach begins in March and ends in July with the mercury rising to about 36 degree Celsius. The rainfall received during the monsoon season which begins in August and ends in October is extremely heavy. The winter season on the other hand which begins in November and ends in February is extremely pleasant with the mercury dropping to as low as 14 degree Celsius. So the ideal time to visit this beach is during the winter season from November to February.
Things/activities to do
Apart from enjoying the "sun and sand" available in plenty at this beach there is a temple called "Dronagiri" dedicated to Goddess Ekavira that is worth a visit. Furthermore, from this beach the magnificent view of a creek called Dharamtar that stretches from Colaba to Mandwa is worth experiencing. In addition, there are number of Hindu temples such as Bahiridev Temple, Radhakrishna Temple, Mankeshwar Temple, ShanteshwariAai Temple etc located around this beach that are also worth visiting.  A catholic shrine called Shudmata Church is also situated around this beach.
Interesting  Facts
The scenic Pirwadi Beach is supposed to be one of the most visited beaches in Uran, which also lies in close proximity to the Mankeshwar Beach renowned for a Lord Shiva Temple.