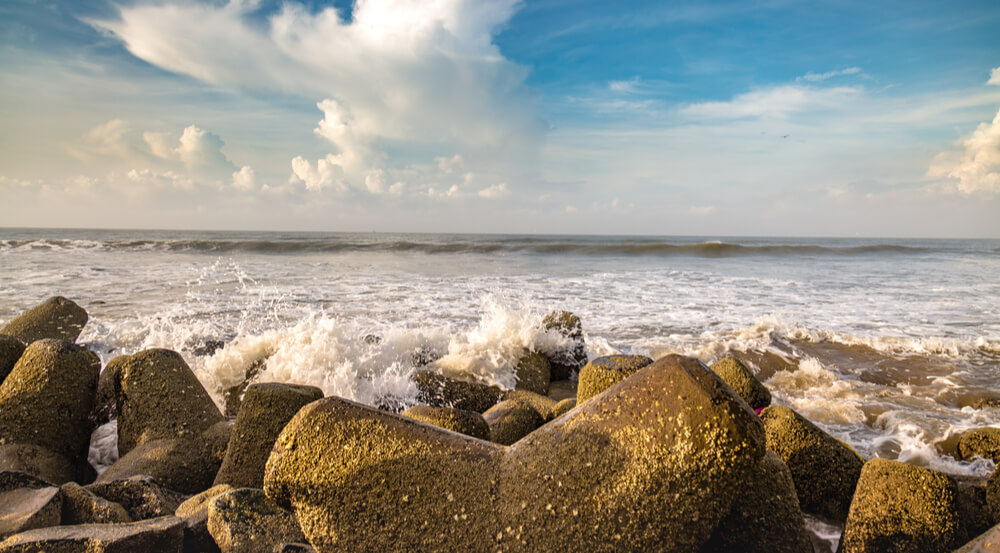 Digha Beach – West Bengal
"A shallow sand beach" is the best way to describe the beautiful Digha Beach located in West Bengal. This scenic beach is situated in the East Midnapore district at the northern end of the Bay of Bengal. Apparently it was an English businessman called John Frank Snaith that convinced the West Bengal Chief Minister Bidhan Chandra Roy to develop this beach. Furthermore, a new Digha Beach has now been developed at a distance of 2 km from this beach.
How to reach Digha Beach
By train:
The nearest railway station to this beach is located in Digha. The Digha Railway Station is well connected to major cities on the South-Eastern Railway line.
By road:
If you intend to drive to this beach then the ideal starting points would be Bhubaneswar, Cuttack, Puri, Patna, and Kolkata.
Via Bhubaneswar:
There is one route from Bhubaneswar to this beach, and it is via NH-16.
      2. Via Cuttack:
There is one route from Cuttack to this beach, and it is via NH-16.
      3. Via Puri:
There is one route from Puri to this beach, and it is via NH-16.
      4. Via Patna:
There are two routes from Patna to this beach, and they are via NH-19 and via NH-19 and NH-14.
      5. Via Kolkata:
There is one route from Kolkata to this beach, and it is via NH-16 and Contai-Nandkumar Road.
By air:
The nearest airport is located in Kolkata. The Netaji Subhash Chandra Bose International Airport is well connected to major cities in the country as well as to international destinations.
Climate and the best time to visit the Digha Beach
The climate at this beach during the summer season which begins in March and ends in June is extremely hot with the mercury rising to about 43 degree Celsius. The rainfall received during the monsoon season which begins in July and ends in September is "heavy". On the other hand the winter season which begins in December and ends in February is extremely pleasant with the temperature ranging from a maximum of 23 degree Celsius to a minimum of 12 degree Celsius. So the ideal time to visit this beach is from October to February during winter.
Things/activities to do
There are a couple of things/activities found around this beach worth exploring. They are as follows
Marine Aquarium and Research Centre
An aquarium first established during the year 1989 is located in close proximity to this beach. In addition, this aquarium essentially showcases the rich marine biodiversity that the area possesses and is a worth visit. Furthermore, research work on marine life is also carried out at this aquarium.
      2. Lord Shiva Temple:
In close proximity to this beach is a temple dedicated to Lord Shiva at Chandaneswar. An annual fair organized at this temple during the Bengali month of Chaitra is extremely popular and attracts large number of tourists. In addition, this temple also attracts a large number of Lord Shiva devotees annually.
      3. Sunrise and Sunset:
This beach provides for magnificent views of the rising and setting of the sun thereby making it an ideal spot for photography enthusiasts.