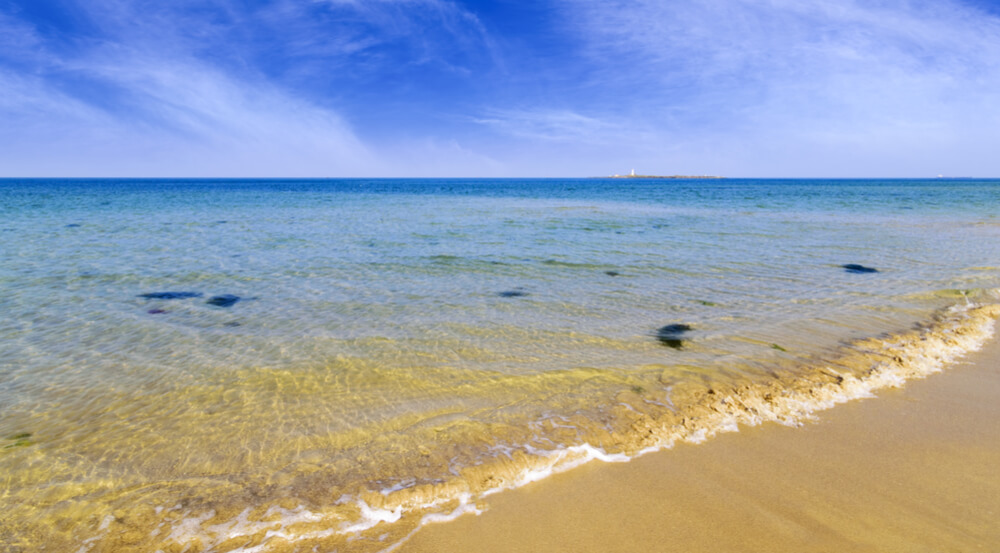 Mandvi Beach – Gujarat
In a city famous for the "Shipbuilding industry" lies a scenic beach called the Mandvi Beach. This beach is located in the Kutch district of Gujarat. It is mainly popular for water sports activities such as para sailing, skiing, surfing (only adults) etc. Body massage service is also quite popular in this beach.  Other popular activities undertaken frequently by tourists on this beach include swimming, beach volleyball, horse and camel rides etc.
Read More: Why is Dumas beach considered a haunted beach?
How to get Mandvi Beach? 
By train:
The nearest railway station to this beach is located in Gandhidham. The Gandhidham Railway Station is well connected to major stations across the country.
      2. By road:
There are a number of bus services that connect the city of Mandvi to cities in the state such as Bhuj, Ahmedabad, Rajkot etc.
      3. By flight:
The closest airport to this beach is located at about a distance of 50 km in Bhuj. The Bhuj Airport is well connected to major cities in the country.
Climate and best time to visit Mandvi Beach:
The temperature in Mandvi during the summer months which begin from April and end in July range from 23 degree Celsius minimum to 40 degree Celsius maximum while, the winter months which begins in October and ends in March the temperature ranges from 20 degree Celsius to 28 degree Celsius making it an ideal time to enjoy water sports activities and hence the appropriate time to visit.
Things/activities to do:
There are a number of activities that are available at this beach and they are as follows
Natural walks/bird watching.
Beach Football/Volleyball facilities.
Camel and Horse rides.
Water sports such as skiing, surfing etc.
Apart from these activities there is a major tourist attraction that is located around this beach and that is
The Vijay Vilas Palace:
This regal looking palace belongs to His Highness Maharao Vijay Singhji who was the ruler of the Kutch district during the 1940's. The true beauty of this magnificent palace lies in the diverse brand of architecture that has been used. This palace is a major attraction for tourists and has also been used a number of times as a location in many "Bollywood" blockbuster movies.
Also Read: Few vital facts about Indian Beaches
[amazon_link asins='8183221114,9386832070,0340693258' template='ProductGrid' store='beachesofindia-21' marketplace='IN' link_id='937b7afd-e89e-11e8-a6b1-9d9a01b3e29b']