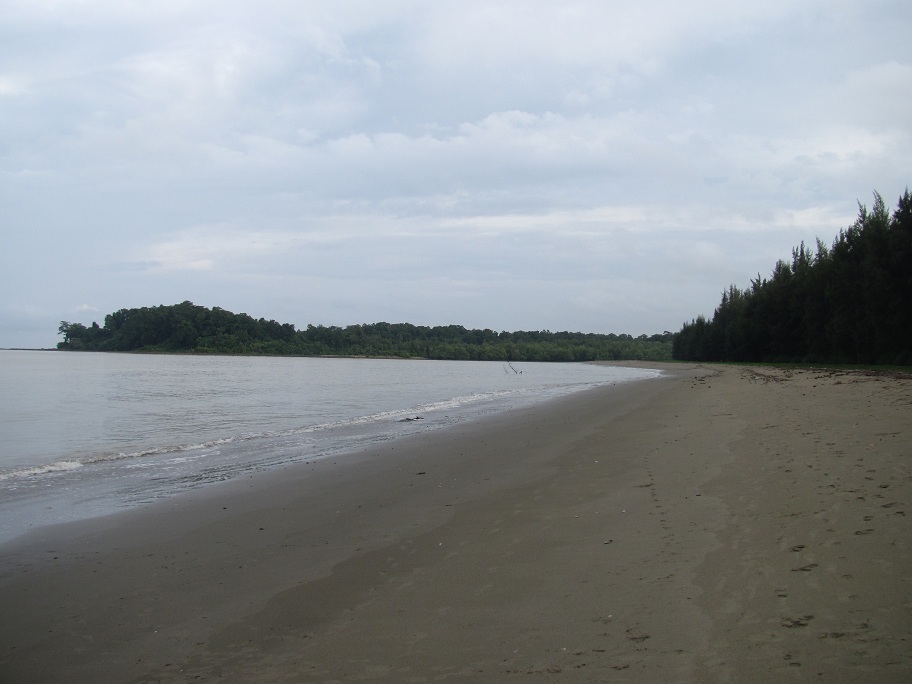 Karmatang Beach – Andman And Nicobar
"Turtle's Paradise" is a sobriquet given to a serene beach in Mayabunder in the Andaman and Nicobar Islands called "Karmatang Beach". This beach is renowned for its varied exotic marine life, as well as for water sports such as diving and snorkelling. It also possesses a number of benches and hammocks and, thereby provides the ideal atmosphere for book lovers to sit back, relax, and, truly enjoy reading. Furthermore, this beach also possesses a beautiful park for children. So ifyou either intend to relax with your family (including children), or you are an adventure junkie who wants to enjoy the thrill of water sports then this beach is a must visit.
Read More: Top 10 Must Visit Beaches in Andaman and Nicobar
How to get there Karmatang Beach? 
By water:
There are number of ferry services available from Port Blair that connect to Mayabunder and, its major tourist attractions.
      2. By Air:
The nearest airport to this beach is located in Port Blair. The Port Blair Airport is well connected to major cities in the country that include Mumbai Kolkata etc. 
Climate and the best time to visit Karmatang Beach:
The climate in Mayabunder is similar to other parts of the Andaman and Nicobar Islands and, is hot and humid during the summers which begins in March and ends in May with, the temperature during this period ranging from of a maximum of 35 degree Celsius to a minimum of 25 degree Celsius. During the monsoon season which begins in June and ends in September, the rainfall received ranges from moderate to heavy. The winter which begins in October and ends in February is generally pleasant with, the temperature ranging from a maximum of 30 degree Celsius to a minimum of 20 degree Celsius. So the ideal time to visit this beach is from October to March as the climate is pleasant and, as a result activities such as water sports can be thoroughly enjoyed.
Things/activities to do:
There are a number of major tourist attractions on this beach. They are as follows:
Turtle Nestling Farm:
The turtle nestling farm located on this beach is an extremely popular tourist attraction. This farm comprises of a visitor's complex.
      2. Boating:
The journey from Mayabunder to this beach via a steamer boat is a "joyride" that you should not miss. The journey of this boat ride presents you with the magnificent views of the mangrove books that are worth experiencing and capturing.
      3. Beach Party:
Since this beach is extremely "clean and green" it is ideally suited for a small beach party. 
      4. Water Sports activities:
This beach is renowned for providing water sports activities such scuba diving, snorkelling etc.  Additionally, because of the presence of an exotic marine life, a large number of zoologists visit this beach for research.
Word of Caution:
The presence of sand flies after sunset proves to be a real nuisance value for tourists on this beach and, hence it is advisable to carry along a high quality mosquito repellent.
Also Read:  ANDAMAN AND NICOBAR BEACHES, AND THE CUISINES AVAILABLE
[amazon_link asins='8183221114,9386832070,0340693258' template='ProductGrid' store='beachesofindia-21' marketplace='IN' link_id='937b7afd-e89e-11e8-a6b1-9d9a01b3e29b']