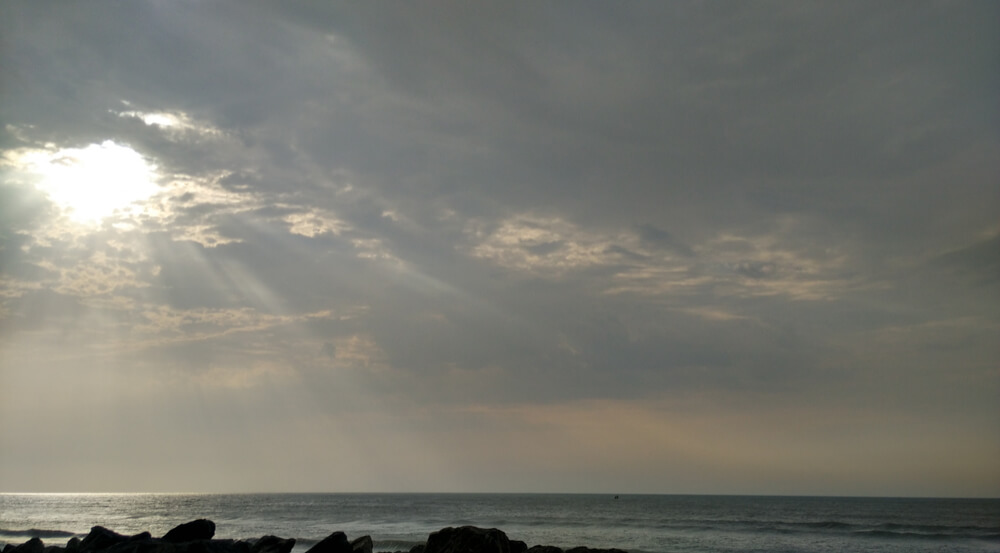 Uppada Beach – Andhra Pradesh
Renowned for being an ideal "fishing spot", and located at a distance of 5 km from Kakinada in Andhra Pradesh is the Uppada beach. This beach located in the East Godavari district is apparently being developed by the Andhra Pradesh Tourism Development Corporation i.e. APTDC in order to promote tourism in the state. Furthermore, it is also renowned for its scenic beauty and pristine environment thereby making it an ideal spot to relax away from the stresses of life.
Read More: THINGS TO KNOW ABOUT SURFING ON SOUTH INDIAN BEACHES
How to Reach Uppada Beach?
By train:
The nearest railway station to the Uppada Beach is located in Kakinada. The Kakinada Railway Station is well connected to major cities in the country.
By road:
If you intend to travel to Uppadu by road then, the ideal way would be to travel from Kakinada town that is located at a distance of 16 km from this beach. There exists only one route from Kakinada to this beach. The route is as follows:
Via Kakinada-Uppada Beach Road
This route includes the RTO office road, and the Kakinada-Uppada Beach Road to eventually reach the Uppada Beach.
By air:
The closest airport is located in Rajamundry at a distance of 65 km. The Rajamundhry is well connected to major cities in the country such as Chennai, Hyderabad, Bangaloreetc via major airlines such as Jet Airways, SpiceJet etc.
Climate and the best time to visit Uppada Beach
The climate in Kakinada is generally "hot and humid" with the temperature during the summers which begins in May and ends in June ranging from a maximum of 42 degree Celsius to a minimum of 38 degree Celsius. During the monsoon season which begins in July and ends in September the rainfall received is "normal". The winters which begin in November and ends in February are extremely pleasant with the temperature ranging from a maximum of 20 degree Celsius to a minimum of 18 degree Celsius. So the ideal time to visit this beach is during the winters from November to February.
Places/things to do in Uppada Beach
There are a number of places in and around this beach that are worth visiting. They are as follows:
Hope Island
Located in the Bay of Bengal at a distance of 7 km off the Kakinada coast in close proximity to this beach is the Hope Island. This island provides for picturesque views of the Bay, and also possesses a rich flora and fauna.
      2. Sri KukkuteswaraSwamy Temple
The Sri KukkuteswaraSwamy Temple is a popular Hindu shrine located in close proximity to this beach. This temple is devoted to Lord Shiva, and is considered to be one of the oldest in Andhra Pradesh.
Also Read: 10 Popular Beaches in South India
[amazon_link asins='8183221114,9386832070,0340693258' template='ProductGrid' store='beachesofindia-21' marketplace='IN' link_id='937b7afd-e89e-11e8-a6b1-9d9a01b3e29b']