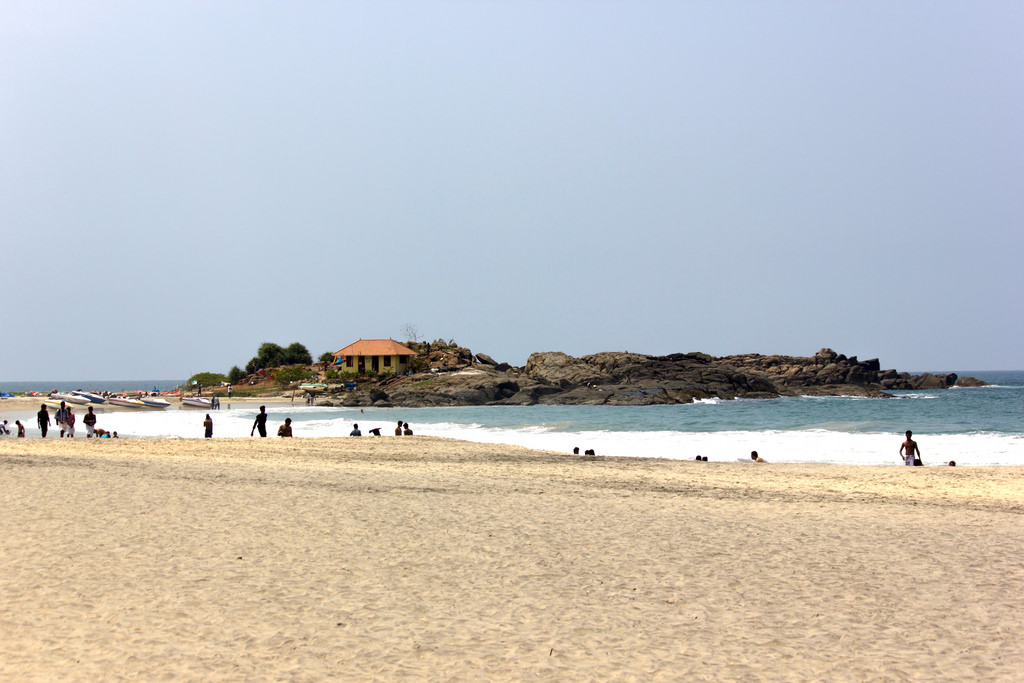 Kovalam Beach, Why Is It So Popular
The state of Kerala aka 'God's Own Country' is an extremely renowned tourist hub in India. The reason for this popularity being the presence of beautiful hill stations and beaches. Now, among the many beaches in the state one of the famous, is the Kovalam Beach. So, the question that does arise is, what makes Kovalam such a popular beach in Kerala? To answer this question then, here is then presenting to you a few key facts about this magnificent beach located in the South of India.
Kovalam Beach Map
a. Where is Kovalam Beach?
This splendid beach is situated in town known as 'Kovalam' in the Thiruvananthapuram district in Kerala.  It is located at a distance of 18 km towards the south of Trivandrum. Furthermore, this beach first gained popularity when Maharani Sethu Laksmi Bai of Travancore constructed a resort named 'Halcyon Castle' during the late 1920's. In addition, this beach is further divided into three adjoining beaches in the form of:
Lighthouse Beach.
Hawah Beach and
Samudra Beach.
b. What does the word Kovalam mean?
'Grove of coconut trees' is the literal translation of the word Kovalam. And so, it comes as no surprise that on visiting Kovalam Beach you are welcomed from all sides by coconut trees.
c.  What to see at Kovalam Beach?
Apart from the three adjoining beaches (i.e. Lighthouse, Hawah, and Samudra) there are several popular tourist hubs around this beach that are truly worth visiting. They are as follows:
Karamana River.
Vellayani Lake
Halcyon Castle
Kovalam Art Gallery
Valiyathura Pier
Neyyar Dam
Aruvikkara Dam
Thiruvallam Parasurama Temple
Vizhinjam Rock Cut Cave Temple
In addition, activities such as wooden and motor boat ride services are available at this beach that are truly worth trying. Surfing is yet another activity that is extremely popular over here.
d. Why is Kovalam Beach Sand Black?
The sand over here is known to be 'partially black' in colour simply because it contains the minerals ilmenite and monazite in high quantities.
e. Is Kovalam Beach safe?
Overall, this beach is safe, however it is the 'Lighthouse Beach' that is the by far the safest for swimming. This is because the waves are gentle and the depth of the sea water in this area is shallow.
Thus, it is due to its pristine and scenic beauty as well as the range of activities available which makes Kovalam Beach popular with tourists.
Image Credits: Wikimedia Commons and Flickr
[amazon_link asins='8183221114,9386832070,0340693258' template='ProductGrid' store='beachesofindia-21' marketplace='IN' link_id='937b7afd-e89e-11e8-a6b1-9d9a01b3e29b']
Sorry, the comment form is closed at this time.