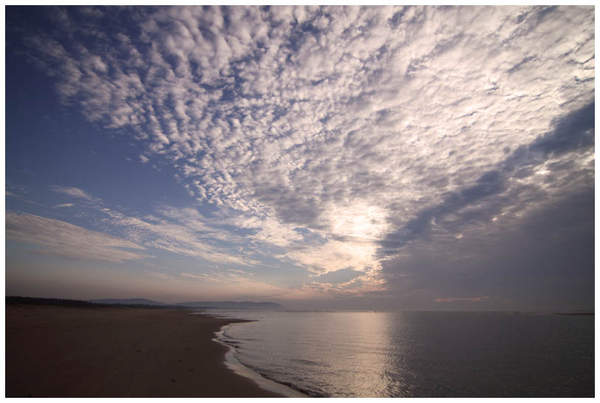 Rushikulya Beach – Odisha
Renowned for being home to the "Olive Ridley Turtle" is a lesser known beach located in Odisha called Rushikulya Beach. This scenic and isolated beach are situated in the Ganjam district. In addition, apart from being scenic and pristine this beach is popular for the "hatching of the Olive Ridley Turtle" eggs which occurs mainly early in the morning. The 'olive ridley turtle' is an endangered species and in the last few years, many conservationists are working hard to protect them. Furthermore, since this beach has not been developed there are no hotels, motels, shacks etc seen in or around this beach. In early 2018, this beach witnessed for the first time, two major nesting's of the Olive Ridley Turtle species. They occurred first in the month of February, and then 49 days later in April. According to forest department officials, approximately 3600 turtles were hatched during nesting in April. Now, whether or not this rare nesting phenomenon continues in 2019 as well, only time will tell. It is located at a distance of 327 km (via NH16) from Gahirmatha Beach.
Read More Gahirmatha Beach

How to reach the Rushikulya Beach
Rushikulya beach map
By train:
The nearest railway station is located in Ganjam. The Ganjam Railway Station is well connected to major cities in the country such as Vizag, Cuttack, Tirupati.
By road:
If you intend to drive to this beach then the ideal starting points would be Bhubaneswar, Cuttack, and Kolkata.
a. How to reach Rushikulya Beach from Bhubaneswar and Cuttack: The shortest route to reach Rushikulya Beach  from Bhubaneswar and Cuttack  is via NH-16 as depicted in the map above. Alternatively, click on the Google Maps link here to view on Google Maps.
b. How to reach Tajpur Beach from Kolkata: There fastest route from Kolkata to Rushikulya Beach  is  via NH-16 as the depicted in the map above. Alternatively, click on the Google Maps link here to view on Google Maps.
3. By air:
The closest airport to this beach is located in Bhubaneswar. The BijuPatnaik Airport is well connected to major cities such as New Delhi, Kolkata, Bangalore, Chennai, Hyderabad, and Mumbai.
Climate and the best time to visit Rushikulya Beach
The  summer season at this beach begins in March and ends in May and comprises of a maximum temperature of about 45 degree Celsius with the mercury dropping to as low as 19 degree Celsius. The rainfall received during the monsoon season which begins in June and ends in September is "moderate". On the other hand the winter season which begins in December and ends in February is extremely pleasant with the temperature ranging from a maximum of 22 degree Celsius to a minimum of 4 degree Celsius. So, the ideal time to visit this beach is from October to February during winter.
Things to do at Rushikulya Beach
Since this beach has not yet been explored and as a result is rather isolated there are not many things/activities to do found in and around this beach apart from the nesting of the rare Olive Ridley Turtles and the hatching of their eggs. Furthermore, the hatching usually occurs during the early hours in the morning.
Interesting Facts:
According to a 2010 article in The Hindu titled "One lakh turtles nest in Rushikulya beach in Orissa" apparently over one lakh turtles laid eggs at this picturesque and pristine beach located in Odisha. In addition, about 6,000 turtles is said to have arrived at this beach early in the morning just to lay eggs. As per the the Divisional Forest Officer (Berhampur) AK Jena, adequate safety measures to protect the eggs had been put into place until the hatching eventually occurred.  These measures included providing for nets as well as forest personnel, local volunteers, and police to safeguard the eggs against jackals, kites, and stray dogs. With regards to Rushikulya Beach accommodation, there are none available since it is located in a secluded spot.
Accommodation – Hotels, Resorts and Home Stays in and around Rushikulya Beach:
Click on the link here to check out the places to stay near Rushikulya beach, West Bengal on Google Maps.
Also Read: Olive Ridley Turtles And Odisha Beaches, Things You Need To Know
[amazon_link asins='8183221114,9386832070,0340693258' template='ProductGrid' store='beachesofindia-21' marketplace='IN' link_id='937b7afd-e89e-11e8-a6b1-9d9a01b3e29b']