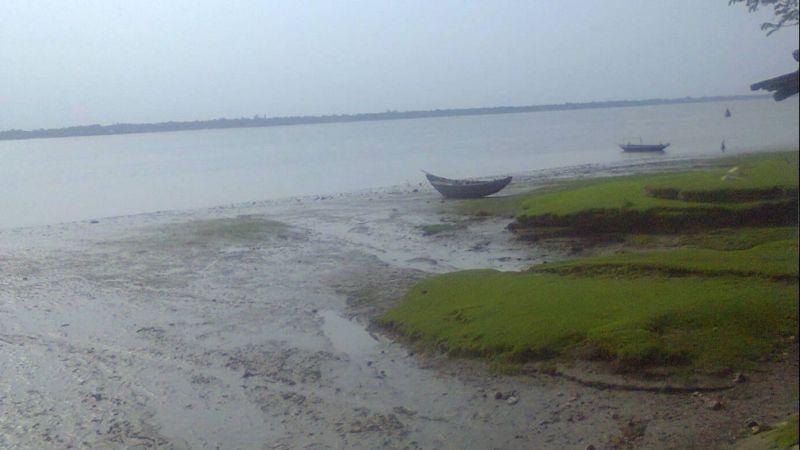 Falta Beach – West Bengal
Falta beach is not exactly a sea beach but a river bank on Hooghly river. It is one of the popular tourist spot in West Bengal. This scenic river bank or beach is located in the small town, Falta, in the South 24 Parganas district. Falta provides for a magnificent view of the confluence of the River Damodar and River Hooghly. This beach served as a shelter to the British when Kolkata was captured by Siraj-Ud-Daula in the year 1756. In addition, Falta is a popular picnic spot. It is located at a distance of 128 km (via NH116B and Digha Rd) from Talasari Sea Beach.
Read More 6 Popular Beaches in East India
How to reach Falta Beach
Falta Beach Map
By train:
The nearest railway station to Falta is located in Namkhana. There are number of train services from places such as Sealdah and Kakdwip that connect to the Namkhana Railway Station.
By road:
If you intend to drive to this beach then the ideal starting points would be Bhubaneswar, and Kolkata.
a. How to reach Tajpur Beach from Bhubaneswar: The shortest route to reach Falta beach from Bhubaneswar is via NH-16 as depicted in the map above. Alternatively, click on the Google Maps link here to view on Google Maps.
b. How to reach Tajpur Beach from Kolkata: There fastest route from Kolkata to Falta beach via Bankura – Beliator – Sonamukhi – Khandaghosh – Nischintapur Rd/Diamond Harbour Rd and the route map is depicted above. Alternatively, click on the Google Maps link here to view on Google Maps.
By air:
The nearest airport is located in Kolkata. The NetajiSubhash Chandra Bose International Airport is well connected to major cities in the country as well as to international destinations.
Climate and the best time to visit the Falta Beach
The summer season at this beach begins in March and ends in June with the mercury rising to about 43 degree Celsius. The rainfall received during the monsoon season which begins in July and ends in September is "heavy". On the other hand the winter season which begins in December and ends in February is extremely pleasant with the temperature ranging from a maximum of 23 degree Celsius to a minimum of 12 degree Celsius. So the ideal time to visit this beach is from October to February during winter.
Things to do at Falta Beach
There are a couple of things/activities found around this beach worth exploring. They are as follows
Diamond Harbour:
The Diamond Harbour is located in close proximity to this beach. It is from this harbour that the picturesque view of the confluence of River Hooghly and the Bay of Bengal can truly enjoyed.
      2. Bird watching:
A number of migratory birds are located in and around this beach and hence makes it an ideal spot for "bird watchers".
     3. Boat rides:
Enjoyable boat rides along the coast of the Hooghly River are available from this beach which is truly worth experiencing.
Interesting Facts:
Historically speaking, in 1756 the British took refuge at the Falta Beach when Kolkata was taken over by Siraj-Ud-Daulah, the Nawab of Bengal. In addition, this beach also once served as an important Buddhism center.
Accommodation – Hotels, Resorts and Home Stays in and around Falta  Beach:
Click on the link here to check out the places to stay near Falta beach, West Bengal on Google Maps.
Also Read Shankarpur Beach – West Bengal
[amazon_link asins='8183221114,9386832070,0340693258' template='ProductGrid' store='beachesofindia-21' marketplace='IN' link_id='937b7afd-e89e-11e8-a6b1-9d9a01b3e29b']