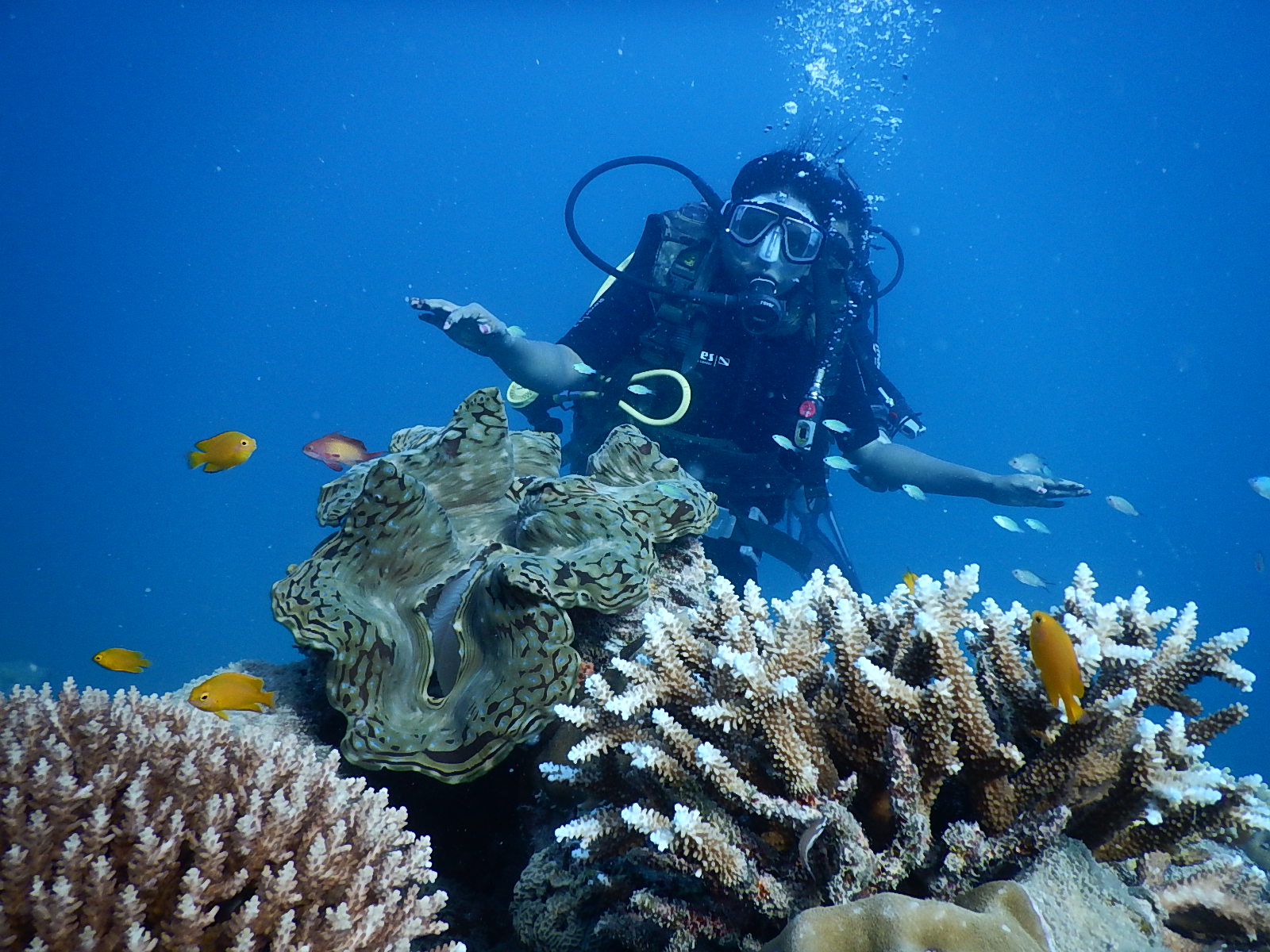 Illustrating Here Are Facts About Scuba Diving In India
Scuba Diving as a sport
Scuba diving is a mode of underwater diving where the driver uses a self-contained underwater breathing apparatus which is completely independent of surface supply to breathe underwater. The sport is enjoyed by thousands of people around the world each day and is considered to be an exciting, low-risk activity compared to many outdoor activities.
Read More: THINGS TO KNOW ABOUT SURFING ON SOUTH INDIAN BEACHES
Our Best Guidebook to Scuba Diving in India
India is the blessed land surrounded by a beautiful coastline of magnificent water bodies. With a coastline of over 8000 kilometres, the country boasts of an assortment of amazing diving destinations. A plethora of exciting sites is offered right from the wonders of the Andaman Islands to the beautifully blue waters of Lakshadweep and the colourful aquatic ecosystem of Goa. For all you adrenaline junkies (and even the ones who are not), this guidebook gives you all you need to know about this upcoming sport in India.
Andaman Islands – This is one of the best and most breathtaking destinations of India. What makes it an even better location for scuba diving is the perfect combination of deep turquoise water, white sands, swaying palms, immaculate coral reefs and spectacular marine life. of the popular sites for scuba diving here are The Wall, Fish Rock, Dixon's Pinnacle, Havelock and Cinque Island.
Lakshadweep – This peninsula off the coast of Kerala is another one of India's premier attractions for scuba diving. Its huge belt of 36 islands is power-packed with exhilarating blue lagoons full of sea creatures and brightly coloured fish. The best sites for scuba diving here are Bangaram Island (Princess Royal and Manta Point), Kadmat Island and Agatti Island (Fish Soup and Lost Paradise).
Goa – This exotic destination is popular all over the world for its vacation package of food, relaxation, beaches, water sports and heritage. It's known as a safer option for scuba diving owing to the limited underwater current. The vast stretches of corals, shipwrecks and marine creatures are found in Grande Island, Suzy's Wreck, Turbo Tunnel, Davy Jones Locker, Shelter Cove and Sail Rock.
Pondicherry – The magical crystal-clear waters and natural coral reefs and artificial ridges make it an ideal destination for scuba diving, throughout the year! Exotic marine life like the kingfish, parrotfish, tiger fish and jackfish can be found here in Aravind's Wall, Cool Shark Reef, The Hole, Temple Reef, Ravines and 4 Corners.
Maharashtra – Beside Malvan town is Tarkarli beach , where scuba diving can be experienced in a cave and a wreck. Tarkarli beach is home to the state's only scuba diving training centre held in the natural environment.
Other incredible and enchanting destinations for scuba diving in India include Kovalam in Kerala for its unexplored sites and Pigeon Island in Karnataka with sites home to stone fish, lion fish, stingrays, great barracuda, turtles, cobias, Napoleon wrasse, whales and more.
For a satisfying and enthralling scuba diving experience, it is essential to bear in mind the climatic conditions, favourable for an exotic experience in diving. For Andaman Islands, January to May is the ideal time for scuba diving owing to the calm sea and prime surface conditions. For Goa, months of October to April witness placid waters, a calm sea and good visibility of up to 10 meters make it the best time of the year for the sport. For Lakshadweep, similar months of October to May are the perfect time to visit this region when the weather is favourable and waters are calm, with excellent visibility up to 45 meters.
The enchanting sites for scuba diving in India offer an extraordinary variety of attractive marine creatures including manta rays, sharks, reef fish, turtles, jellyfish, coral blankets, stone fish, sting rays, the great barracuda, cobias, Napoleon wrasse, whales, kingfish etc. The ecosystem is a phenomenal sight for tourist divers to take home with them.
HOW CAN I SEE IT?
Each scuba diving site in India has a set of dive shops and organizers, and teams of certified instructors in the Professional Association of Diving Instructors (PADI). They offer diving courses for beginner and advanced divers. Moreover, the destinations are surrounded by a number of hotels where the staff can help tourists with these arrangements.
Scuba Diving in the world
Apart from India, if any of you adrenaline junkies are looking to explore the sport worldwide, here's a list of stunning scuba diving destinations around the world:
Cape Kri, Raja Ampat, Indonesia – An unbelievable coral garden, it has an attractive marine life holding a fantastic record of 373 fish!
Barracuda Point, Sipadan Island, Malaysia – A world class dive-site, it has an 800 metres drop-off and occasional strong sweeping currents giving you the adrenaline rush of a lifetime
Blue Corner, Palau, Micronesia – A wall-dive popular among experienced divers, it has strong currents and an excellent opportunity to see the unexplored marine life
Thistlegorm, Red Sea, Egypt – Cargo shipwrecks filled with motorbikes, train carriages and trucks sunk in 1941 lay at a depth of 29 metres make for an other-worldly night diving experience
Shark and Yolanda Reef, Red Sea, Egypt – Rich in anemones and an unusual mix of a drop-off and shipwreck at this site offer good currents for drift-diving
Yongala, Queensland, Australia – This site gives tourists a wreck of 109 metres, wildlife including bull sharks and tiger sharks and incredible coral formations
Great Blue Hole, Belize – An incredibly 143 metre-deep hole lined with coral reef offers great visibility in the water and plenty of mako and sharks
Apart from the sites listed above, scuba diving is a memorable and sensational experience in Big Brother (Egyptian Red Sea), Manta Ray (Night Diving in Hawaii) and Liberty Wreck (Bali, Indonesia).
Also Read: Essentials to carry to a beach destination
Image Credits: Wikimedia Commons and Wikimedia Commons
[amazon_link asins='8183221114,9386832070,0340693258' template='ProductGrid' store='beachesofindia-21' marketplace='IN' link_id='937b7afd-e89e-11e8-a6b1-9d9a01b3e29b']
Sorry, the comment form is closed at this time.