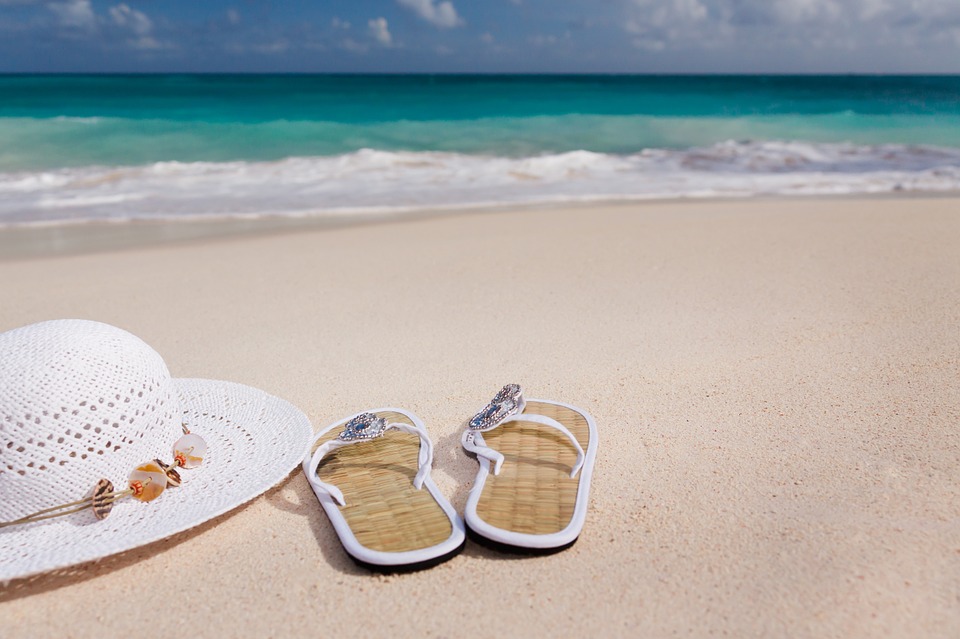 Essentials to carry to a beach destination
One of the best ways to take a break and relax is a vacation at a beach, soaking in the sun and strolling on the sand. There are a few useful items to be considered for carrying in your backpack while jetting out to a beach destination. Some of the 'Beach Essentials' are listed below:
Read More: 5 MOST POPULAR WATER SPORTS ON INDIAN BEACHES
a. Beach bag:
A beach bag or a good backpack should be carried for stashing key items like snacks, drinking water, change-over clothes, towels, sunscreen lotions etc. A bag with multiple storage pockets and sections is always useful since you would want to store your stuff in compartments. While choosing a bag, it is always better to pick a rugged and slick one for endurance and good photographs/selfies.
b. Swimming costumes:
You never know when you would want to jump in and revel in the cool ocean and it's always best to carry a swimming gear for the planned or impulsive splash in the sea. Some of the basic costumes to carry for the occasion are swimsuits, shorts, beach shirts and cover-up. Always good to add a dash of trendy, colourful costumes for men and women while going to a beach.
c. Sandals/flip-flops:
A vacation on the beach is so much about just relaxing and doing nothing. It is best to wear a comfortable footwear while on and around the beach. It's always good to carry a pair of good quality sandals or flip-flops which are comfy, trendy and sturdy.
d. Sun hat/cap:
It can get really hot on the beach depending upon the location and the time of your vacation. A beach hat which gives a decent protection from the sun is a good accessory to carry. Never mind if you don't have one since the beach locations usually have shops selling these.
e. Sunglass:
To protect the eyes from the intense glare of the "sun rays", a good quality sunglass is what one needs to include in the list of 'Beach essentials'. Furthermore, the shade selected should provide protection to the eye from the harmful UV rays.
f. Sunscreen Lotion:
Carry a sunscreen or sunblock with you as your insulation against the harmful UV rays. The choice of organic v/s chemical cosmetics is a personal choice and it is best to listen to your skin when choosing your protective lotion. Both sunscreens and sunblocks protect the dermal layer and the working mechanism differs. Where the sunblocks act as a barrier between the sun's rays and the skin, the sunscreens are absorbed by the skin and deflects the UV rays.
g. Bath towel or beach towel:
A towel always comes handy on the beach with so much water around. One has the choice of carrying a bath towel or a beach towel or both depending upon personal preference and luggage carrying capacity. A beach towel is mostly longer, more colourful and thinner than the bath towels and are meant to be spread on the beach to lie down on.
h. Beach Umbrella:
A beach umbrella is a perfect protection from direct sun and can be included in the luggage if travelling in your own automobile and the space permits the same. Most popular beach destinations usually have beach umbrellas and considering this is a heavy and cumbersome item, it can be discretionary.
i. Beach Chairs:
If you know you are visiting one of the less frequented beaches with few or no beach shacks to provide a place to be seated, carrying folding beach chairs can be useful. This is again an additional payload and relevant only if you are getting to the beach destination in your own vehicle which can accommodate the extra luggage.
j. Snorkeling Kit: 
In order to explore marine life underneath the sea water, a snorkeling kit comprising of oxygen mask and swimming fins also need to be included in the list of 'Beach Essentials'.
h. Surfing Boards: 
Since surfing is a popular activity at many beaches, surfing boards can be added to the list by avid surfers. This is a big article to include in the list and usually picked for close by beach destinations. Most beaches with surfing activities have shops renting out surfboards
i. First-aid kit:
Medical emergencies or minor accidents come un announced and it is always good to carry a first-aid/medical kit while travelling to a beach. A first-aid kit can comprise of band-aids, sprain relief sprays, antibiotic ointments & antiseptics.
Also Read: 8 INDIAN BEACHES POPULAR FOR WATER SPORTS
[amazon_link asins='8183221114,9386832070,0340693258' template='ProductGrid' store='beachesofindia-21' marketplace='IN' link_id='937b7afd-e89e-11e8-a6b1-9d9a01b3e29b']