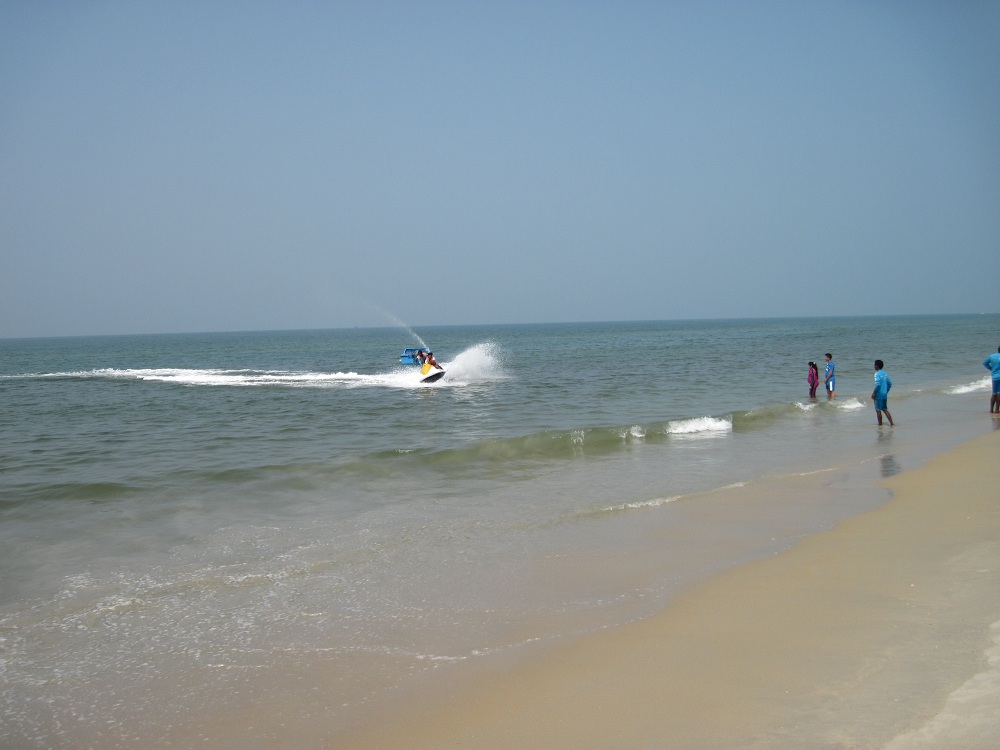 What makes Cavelossim such a delightful Goan Beach?
"Sun and sand" is what the state of Goa located on the western coast of India is known for. And so, it is not surprising that this small state comprises of a number of picturesque and pristine beaches. Now, there a number of beaches mainly found in South Goa that are extremely beautiful. One such beach is situated in a South Goan village called Cavelossim. There are a number of reasons why this beach situated in South Goa  is one among the most delightful beaches in the state. Here is then presenting a few facts explaining what makes it a delightful Goan Beach.
Read More: Why are Goan Beaches so Popular?
a. The "pristine" environment surrounding the Cavelossim Beach:
"A pristine atmosphere filled with tranquility" would be the best way to describe the environment that surrounds Cavelossim Beach situated in South Goa. On entering this beach, you are welcomed by beautiful sea water of the Arabian Sea as well as by the soft white sand. Now, since most of South Goan beaches have not been commercialized, Cavelossim attracts far less tourists or commercial activities as compared to the North. And so, as a result it serves as a spot where one can relax in a "serene and pristine" atmosphere away from all the stresses of life.
b. The availability of "Water sports" on the Cavelossim Beach:
Like many beaches in the state of Goa, Cavelossim also provides for some exciting water sport activities. These include boat rides, parasailing, ringo rides, jet skiing, speed boating, banana boat rides, and kayaking. In addition, boat trips to watch "dolphins" in the Arabian Sea are also provided for at this beach.
c. The presence of "black rocks and white sand" on the Cavelossim Beach:
"Black rocks and white sand" is a unique combination that is found at the picturesque Cavelossim Beach. Furthermore, the black rocks have been created from lava. It is this fusion of rocks and sand which adds to the scenic beauty that surrounds this beach, and thereby makes it a worth visit.
Also Read: Gary, Stacy, and the Cavelossim Beach
d. The availability of "low budget and luxurious" accommodation around the Cavelossim Beach:
"A variety in accommodation" is available around this beautiful beach called Cavelossim situated in South Goa. So, be it low budget motels or luxurious beach resorts such as River Castle and Raddison Blu respectively, you can easily find an accommodation around this picturesque beach which fits your budget.
e. The availability of quality "Shacks" that provide for seafood at the Cavelossim Beach:
"Quality seafood, a Goan specialty" is also what is found at the Cavelossim Beach. And so, there are number of shacks available at this beach that provide for high quality Goan sea cuisine. For example, a shack named "Pearl Beach Cafe" situated at this beach provides for delicious Goan seafood. According to the owner Cruz Cordozo,  a full meal for one would cost about Rs 600 to Rs 700. Furthermore, this shack also serves alcoholic beverages national as well as international brands, with price for a glass ranging from Rs 60 to Rs 500.
And so, if you intend to visit a truly "delightful" Goan beach, then you must visit Cavelossim.

[amazon_link asins='8183221114,9386832070,0340693258' template='ProductGrid' store='beachesofindia-21' marketplace='IN' link_id='937b7afd-e89e-11e8-a6b1-9d9a01b3e29b']
Sorry, the comment form is closed at this time.