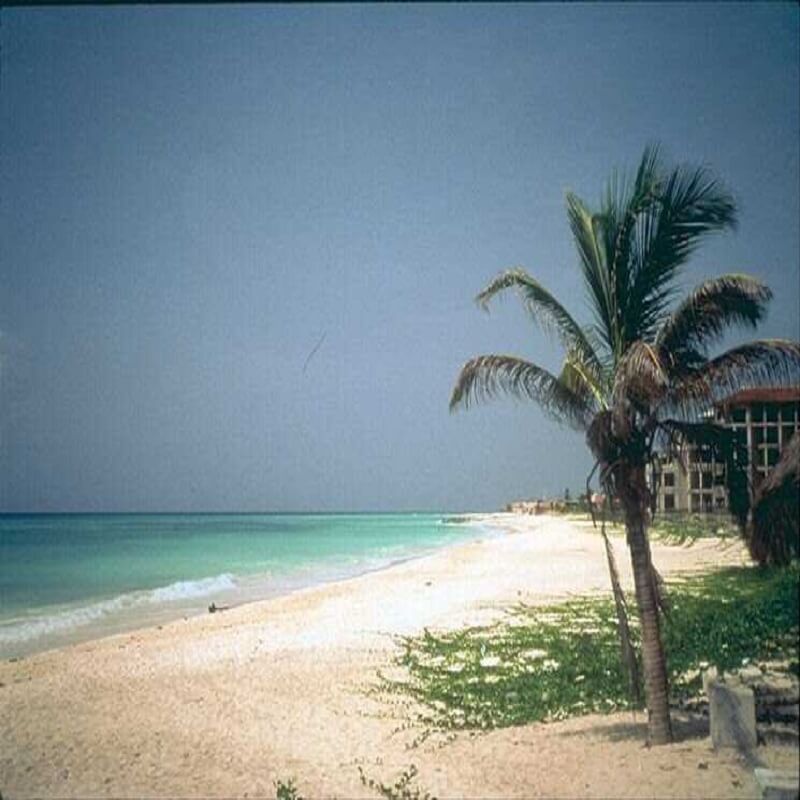 Frazerganj Beach – West Bengal
Named after Lieutenant Governor of pre-independent Bengal Andrew Frazer (1903-1908) is an extremely scenic beach called Frazerganj. This picturesque beach is situated in West Bengal in the Sunderbans region in a village called Narayanatala. In addition, to its scenic beauty this beach is also known to be surrounded by "tranquillity" and is situated in a desolate spot. Furthermore, a beautiful bungalow was built at this beach by Governor Frazer.
How to reach the Frazerganj Beach
By train:
The nearest railway station to this beach is located in Namkhana. There are number of train services from places such as Sealdah and Kakdwip that connect to the Namkhana Railway Station.
By road:
If you intend to drive to this beach then the ideal starting points would be Bhubaneswar, Cuttack, Puri, Patna, and Kolkata.
Via Bhubaneswar:
There are two routes from Bhubaneshwar to this beach, and they are via NH-16 and via NH-18 and NH-16.
      2. Via Cuttack:
There are two routes from Cuttack to this beach, and they are via NH-16 and via NH-18 and NH-16.
      3. Via Puri:
There are two routes from Puri to this beach, and they are via NH-16 and NH-49 and NH-16.
      4. Via Patna:
There is one route from Patna to this beach, and it is via NH-19.
      5. Via Kolkata:
There are there routes from Kolkata to this beach, and they are via Bankura-Beliator-Sonamukhi-Khandaghosh-Nischintapur Road, via James Long Sarani and Bankura-Beliator-Sonamukhi-Khandaghosh-Nischintapur Road, and via NH-12.
By air:
The nearest airport is located in Kolkata. The NetajiSubhash Chandra Bose International Airport is well connected to major cities in the country as well as to international destinations.
Climate and the best time to visit the Frazerganj Beach
The climate at this beach during the summer season which begins in March and ends in June is extremely hot with the mercury rising to about 43 degree Celsius. The rainfall received during the monsoon season which begins in July and ends in September is "heavy". On the other hand the winter season which begins in December and ends in February is extremely pleasant with the temperature ranging from a maximum of 23 degree Celsius to a minimum of 12 degree Celsius. So the ideal time to visit this beach is from October to February during winter.
Things/activities to do
There are a couple of things/activities found around this beach worth exploring. They are as follows
Bishhalakshmi Temple
A Hindu temple called Bishalakshmi located around this beach at the Bakkhali Beach is worth visiting.
      2. Crocodile Breeding Centre:
In close proximity to this beach lies a crocodile park that is considered to be the only crocodile conservation centre in the state. This centre possesses a wide range in crocodile species and hence is a worth visit. In addition, this centre also attracts environmentalists from across the globe.
      3. Henry's Island:
An island named after a British explorer is located in close proximity to this beach. This island is secluded and hence uninhabited comprises of large number of red fiddler crabs. The tranquil filled environment that surrounds this island is what makes it a worth visit.
     4. Jambu Dwip:
Yet another island called Jambu Dwip is located in close proximity to this beach. This island essentially serves as a Reserve Forest and is home to many beautiful water birds and is a definite must visit