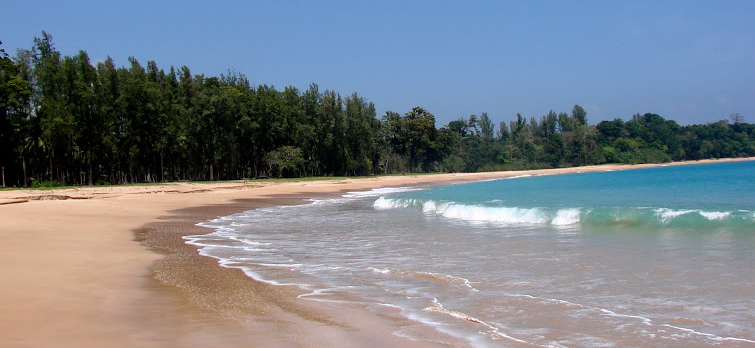 Arnala Beach – Maharashtra
In the northern part of Mumbai lies a scenic beach called Arnala Beach. This beautiful beach is situated in a small city called Virar in the Palghar district. In addition, it is also considered to be one amongst the best "coconut tree" beaches in the region. Furthermore, lying in close proximity to this beach is the famous "Arnala Fort" that was originally built by the Portuguese and reconstructed by the Marathas.
Read More 10 Top must visit Beaches in Maharashtra
How to reach Arnala Beach
Arnala Beach Map
By train:
The closest railway station to this beach is located in Virar. The Virar Railway Station is well connected to cities in Gujarat such as Vapi, Surat etc.
By road:
If you intend to drive to this beach then the ideal starting points would be Pune, Thane, Kalyan, and Navi Mumbai.
Via Pune:
There is one route from Pune to this beach, and it is via Mumbai-Bangalore Highway/Mumbai-Pune Highway.
      2. Via Thane:
There are two routes from Thane to this beach, and it is via NH-48 and via ChinchotiAnjurPhata Road.
      3. Via Kalyan:
There is one route from Kalyan to this beach, and it is via NH-48.
      4. Via Navi Mumbai:
There are two routes from Navi Mumbai to this beach, and they are via NH-48 and via NH-48 and NH-48.
By air:
The nearest airport is located in the suburb called Ville Parle. The ChhatrapatiShivaji International Airport is connected to major cities in the country as well as to international destinations.
Climate and the best time to visit Arnala Beach
The climate at this beach during the summer season which begins in March and ends in May is extremely hot with the mercury rising to up to about 40 degree Celsius. The rainfall received during the monsoon season which begins in June and ends in September is "heavy". The winter season which begins in November and ends in February on the other hand is pleasant with the mercury even dropping to a minimum of a 10 degree Celsius. So the ideal time to visit this beach is during the winters from November to February.
Places To Visit Around Arnala Beach
Apart from its scenic beauty that this beach possesses which includes number of coconut trees thereby making it an ideal picnic spot, a major tourist attraction located in close proximity to this beach is an ancient island castle called Arnala Beach Fort. This fort was supposed to have been used by the Portuguese during the 15th century. It was later in the 17th and early 18th century that the Marathas under the rule of PeshwaBajirao I captured this fort from the Portuguese which they then rebuilt. This fort is worth visiting for the presence of key features such as an octagonally shaped reservoir tank, and temples dedicated to Goddess Bhavani and Lord Shiva. Furthermore, this fort is also known to possess a watch tower situated at a distance of 550 meters from the main fort.
Also Read Top 10 must see "Beaches in Goa"
[amazon_link asins='8183221114,9386832070,0340693258' template='ProductGrid' store='beachesofindia-21' marketplace='IN' link_id='937b7afd-e89e-11e8-a6b1-9d9a01b3e29b']