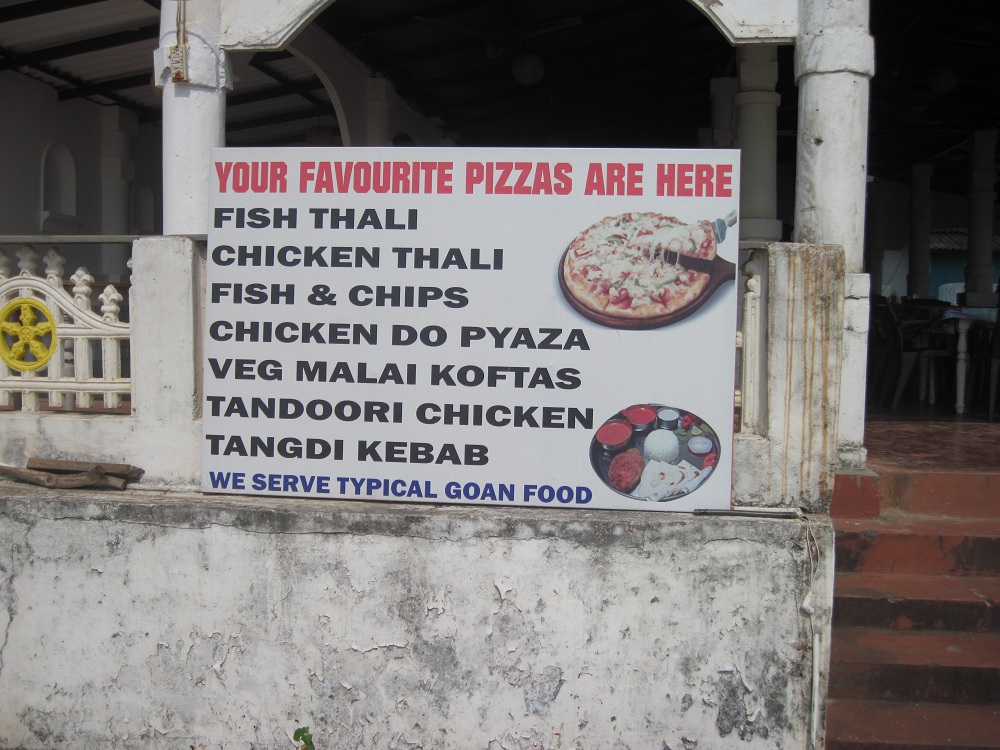 Dom's Sea Cuisine at Bogmalo Beach
"I originally  belong to Beleswar Odisha" confessed Raju a service provider/waiter working for a restaurant named "Dom's Sea Cuisine" situated at the Bogmalo Beach in South Goa. Located in a remote corner of the beach, this restaurant provides for the magnificent view of the Arabian Sea. Now, it was while I was exploring this beach that I first spotted this restaurant, and since it was noon I decided to have my lunch (consisting of a plate of finger chips and a Kingfisher beer) at this small restobar named "Dom's Sea Cuisine".
Read More: Why are Goan Beaches so Popular?
A. The "Food" served at Dom's Sea Cuisine at Bogmalo Beach:
"Chicken Biryani" Raju stated is one of the most popular delicacy consumed at this restaurant by domestic customers. When I asked him to name a few more food items that are also extremely famous, he named "Fish Tali consisting of mackerel curry cooked in typical Goan style, and chicken tali consisting of curry cooked in typical Goan style". With regards to international costumers Raju responded by claiming "Fish and chips" as being the delicacy that is frequently consumed. Furthermore, I then asked him about the average cost of a meal for an individual over here, to which he replied "The price generally ranges from about Rs 250 to about Rs 300".
B. The "Drinks" served at Dom's Sea Cuisine at Bogmalo Beach:
In terms of drinks served, Raju said "The most popular include beer, feni, and whiskey". In addition, he also stated "With regards to whiskey we serve domestic as well as international brands". I then proceeded to ask him about the range of prices they offer, to which he said "Feni cost Rs 60 for 60 ml, Beer cost Rs 60 to Rs 150 for 60 ml, and whiskey (domestic) cost ranges from about Rs 60 to Rs 250 while, the cost for international brands ranges from as low as about Rs 150 to as high as Rs 1000 for 60 ml.
C. The "Average" business done by Dom's Sea Cuisine at Bogmalo Beach:
As my conversation with Raju reaches its climax, I asked Raju about the period during which business peaks, to which he replied saying "It is usually from November to February that we get a lot of costumers, with the restaurant earning about Rs 20,000 to Rs 25,000 a day during this period". When asked about the off season he adds "From March to May is when business slows downs with the possibility of only making about Rs 5000 to Rs 7000 a day".
And so, having completed a typical continental lunch at this restaurant I bid Raju and this wonderful restaurant goodbye, and moved on in search of another adventure and story.
Also Read: Few Essential Facts about Goa Beaches
[amazon_link asins='8183221114,9386832070,0340693258' template='ProductGrid' store='beachesofindia-21' marketplace='IN' link_id='937b7afd-e89e-11e8-a6b1-9d9a01b3e29b']