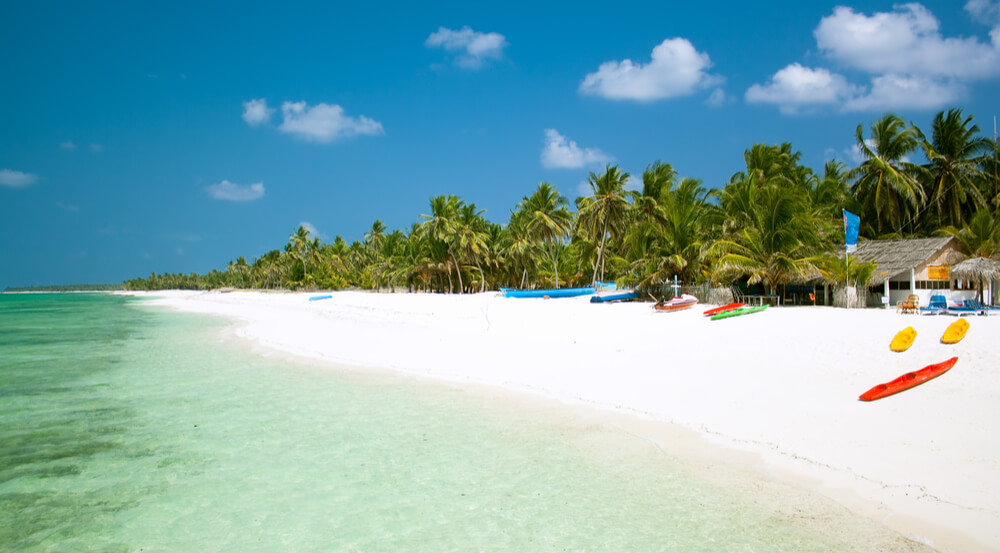 Agatti Beach – Lakshwadeep
Possessing a picturesque and pristine landscape is a beach called Agatti in Lakshadweep. This beautiful beach is located in the Agatti Island and is about 6 km in length and 100 km wide. In addition, this beach (similar to many beaches in Lakshadweep) possesses a number of colourful corals. Furthermore, this beach also comprises of crystal clear blue sea water and is considered to be a "paradise" for water sports junkies.
Read More: ILLUSTRATING HERE ARE FACTS ABOUT SCUBA DIVING IN INDIA
How to reach Agatti Beach
Agatti Beach Map
By water:
There are regular cruise services available from Cochin to Lakshadweep. Cochin is located at a distance 459 km from this beautiful island.
By train:
The nearest railway station to this beach is located in Kochi. The Kochi Railway Station is well connected to most major cities in the country.
By air:
The nearest airport located to this beach is at the Agatti Island itself which is connected to the Kochi Airport. The Kochi International Airport is well connected to major cities in the country as well as to international destination.
Climate and the best time to visit the Agatti Beach
The climate experienced at this beach during the summer season which begins in March and ends in May is extremely "hot" with the temperature ranging from a maximum of 35 degree Celsius to a minimum of 25 degree Celsius with a humidity of about 70-76%. The rainfall (1600 mm annually) received during the monsoon which begins in June and ends in September is extremely "heavy". In the meanwhile the winter season which begins in November and ends in February is "pleasant" with the temperature ranging from a maximum of 29 degree Celsius to a minimum of 20 degree Celsius. So the ideal time to visit this beach is during the winter from November to February.
Things to do  at  Agatti Beach               
This beach provides for a number of water sports such as scuba diving, snorkelling, and kayaking. In addition, a museum known as Golden Jubilee that possesses artefacts highlighting the historical significance of Lakshadweep is also located around this beach.
Places To Visit Around Agatti Beach
A mosque called Mohiyudeen is a major tourist attraction also worth a visit due to its unique architecture.
Also Read:  Essentials to carry to a beach destination
[amazon_link asins='8183221114,9386832070,0340693258' template='ProductGrid' store='beachesofindia-21' marketplace='IN' link_id='937b7afd-e89e-11e8-a6b1-9d9a01b3e29b']