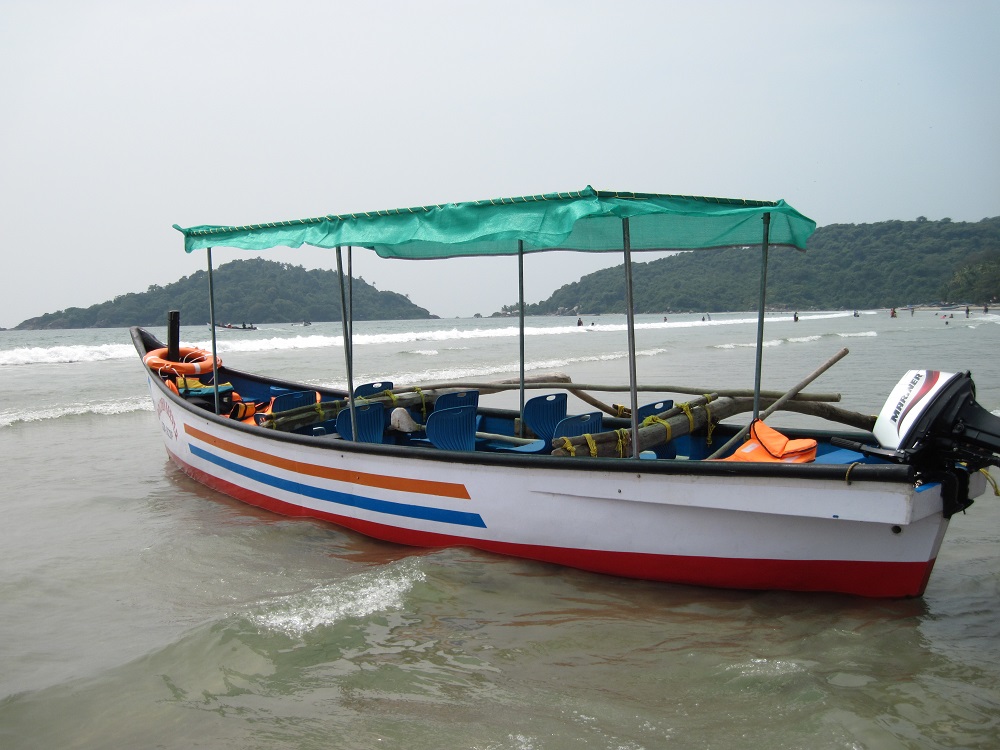 2 Water Activities at Palolem Beach
In South Goa there are several beaches that are extremely pristine, picturesque, and hence worth visiting. One such beach that is extremely popular is Palolem. Now, the Palolem Beach attracts tourists in large numbers not only for its scenic beauty but also, for a couple of water related activities. So, here is presenting a list of two  water related activities that is mainly provided for at the Palolem Beach.
Read More: Why are Goan Beaches so Popular?
Palolem Beach Map
A. Kayaking at the Palolem Beach:
"Long canoe like boats stretched on the sand" is what one can observe while entering the pristine Palolem Beach. These boats seen on the beach are basically used for an water sport activity known as Kayaking, which involves the use of paddles to roe a boat in water. Now, at the Palolem Beach a man by the name of Dinesh Vaghela provides for kayaking services at the beach. According to the services he provides the cost for a single rider on a single boat is Rs 300 while, the cost for two riders on single boat is Rs 500. Furthermore, Vaghela also says that the charges for his kayaking services remains the same irrespective of whether it is a tourist season or not. In addition, he also states that the demand for kayaking spikes up at this beach mainly during the Christmas and New Year period.
B. Boat Rides at the Palolem Beach:
"Frequent boating trips" is yet another feature that can be commonly observed when one enters the picturesque and pristine Palolem Beach. Now, these rides are basically provided to give tourists the opportunity to visit isolated beaches such Honeymoon and Butterfly. Furthermore, it also facilitates a tourist with the ideal chance to spot a dolphin in the Arabian Sea. The boat used for these rides are quite long and consists of about eight seats. In terms of the charges, when hired in a group each seat in a boat costs about Rs 500 while, it costs about Rs 1500 when hired by one person. In other words, it is economically much more viable to travel in a group than individually. However, it must said that in case you join in with an unknown group then make sure you negotiate the cost to a reasonable Rs 500 for the ride with the group as well as with the boat service provider.
Now, having had the pleasure of personally experiencing both the boat ride and hayaking at the Palolem Beach myself, I can assure you all that these water related activities are a joy to the mind, body, and soul, and hence definitely worth a try.
Also Read: HOW SOUTH GOA BEACHES DIFFER FROM THOSE IN NORTH GOA?
[amazon_link asins='8183221114,9386832070,0340693258' template='ProductGrid' store='beachesofindia-21' marketplace='IN' link_id='937b7afd-e89e-11e8-a6b1-9d9a01b3e29b']